giffgaff
Brilliantly different
In just a few short years, giffgaff has grown from young upstart to one of the UK's most popular mobile networks. The company was named 2016's best provider by Which? They tasked us with creating a print and radio campaign that would drive a strong response and grow awareness of their phone offering
To deliver this, we went back to the drawing board, taking our time to really understand the brand. We created a new voice for giffgaff – a way of speaking that showcased the values of this disruptive, quirky and brilliantly different brand. Alongside this fresh new tone, our messaging provided much-needed clarity around giffgaff's positioning and offering.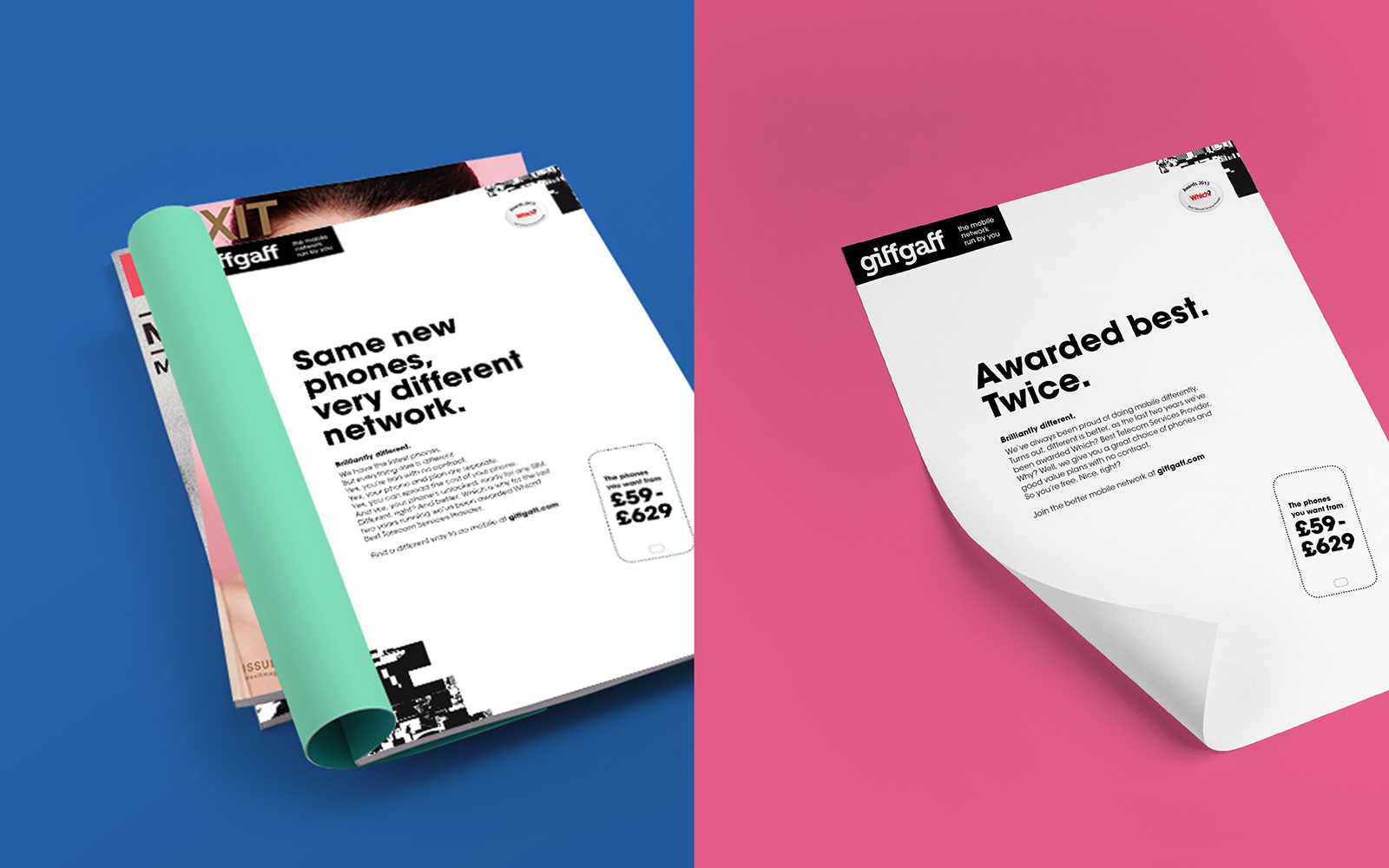 We also developed a campaign focussing on inconveniences – everything from soggy socks to 8% battery – with the message that your phone network shouldn't become another item on this list. We ran additional ads in the run-up to Black Friday and Christmas, cutting through the noise and colour of competing advertising.
The inconveniences and contextual approaches were adapted for radio, further spreading the word about giffgaff's brilliantly different offering.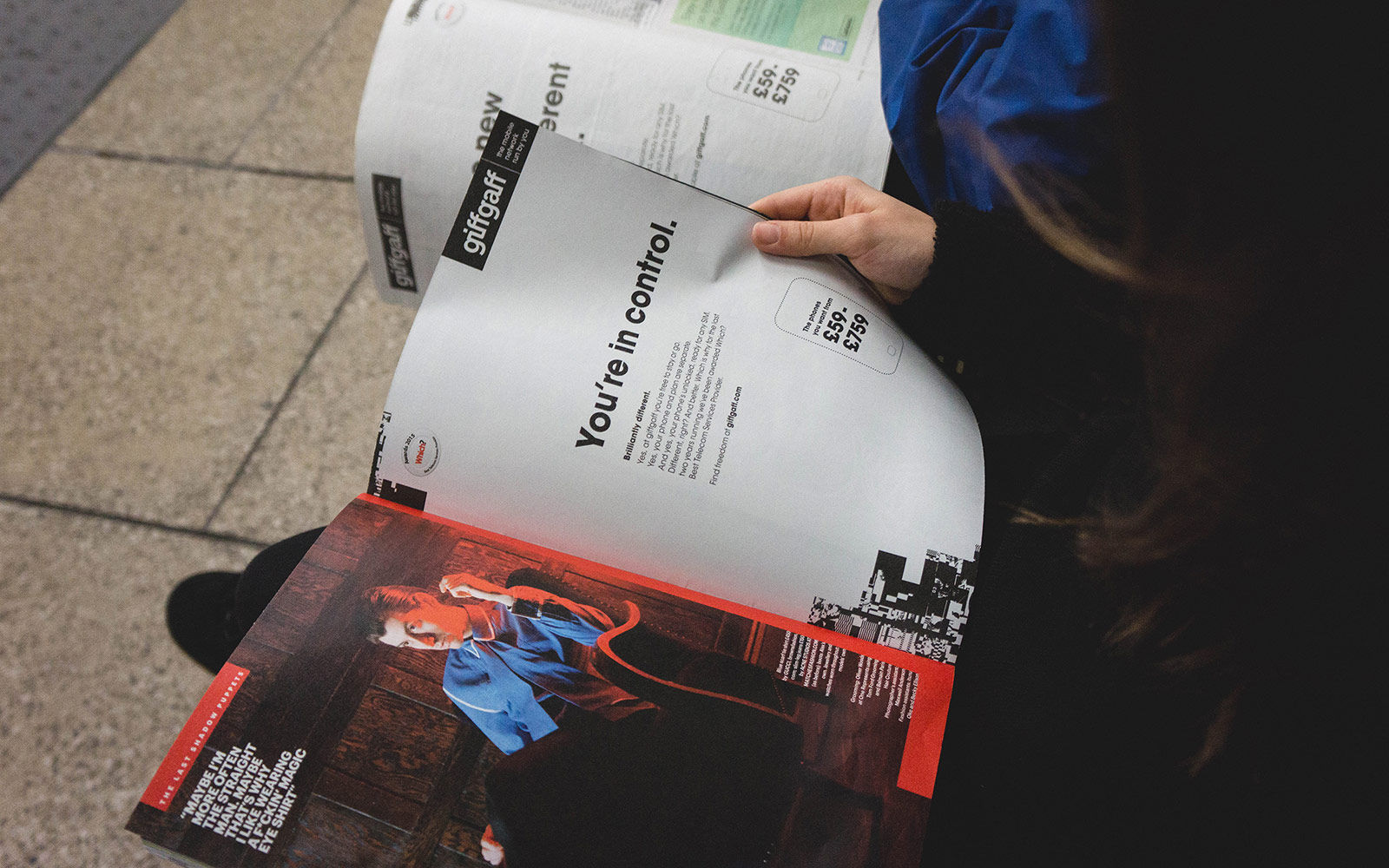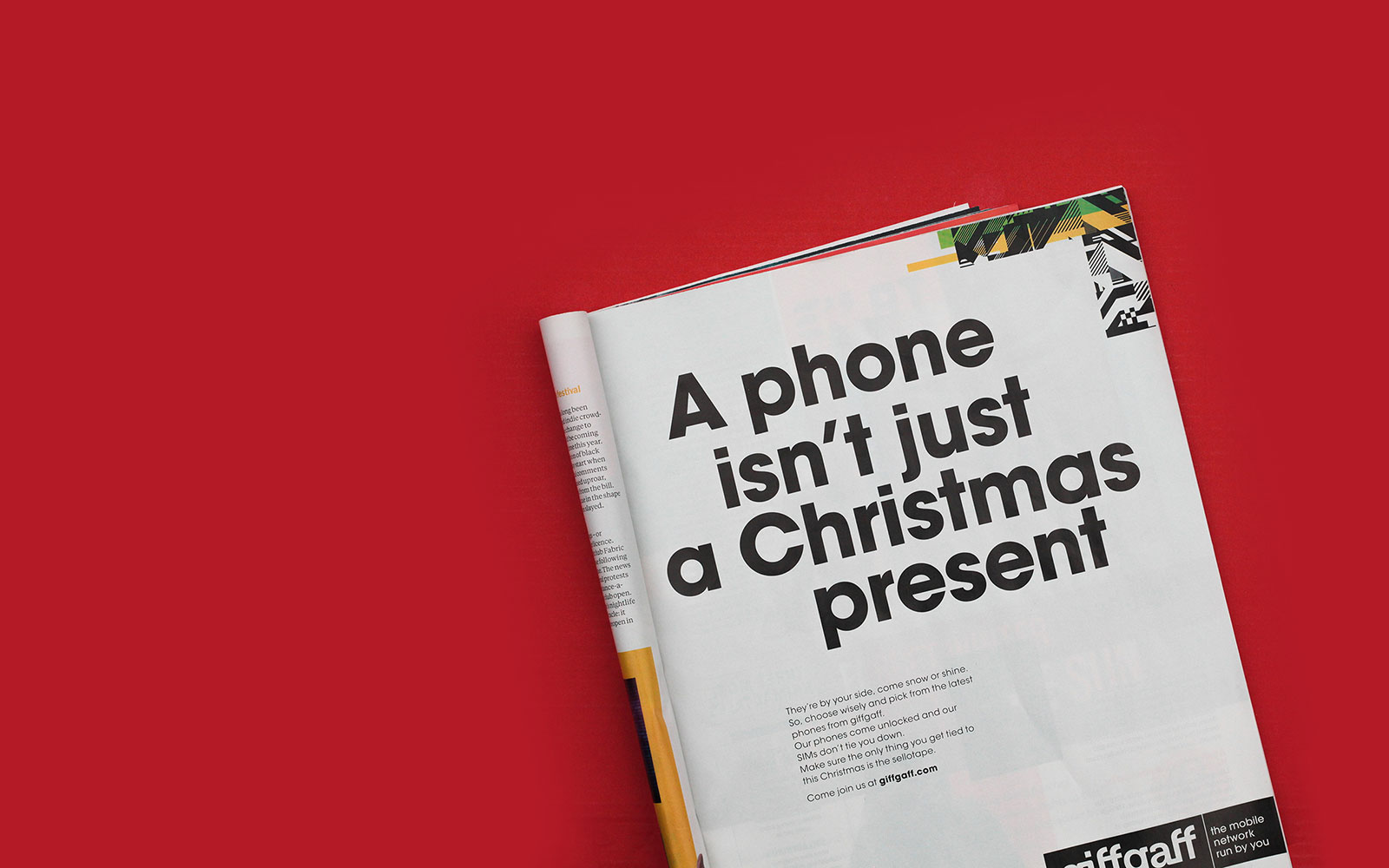 It worked. Our campaign, which ran in key titles for giffgaff's audience, showed strong performance results in both stand-out and engagement.
DELIVERABLES
Print advertising
Strategy