Since National Express first took over the service in 2003, c2c have become an award-winning service that operates the UK's most punctual trains. They wished to retain this record while delivering a similar transformation in the overall quality of service that their passengers receive. They tasked us with refreshing their brand look and feel in a way that would reflect this exciting change.
We devised a visual language that was inspired by 1920s train posters, capturing the romance of past rail travel through strong perspectives and other visual cues.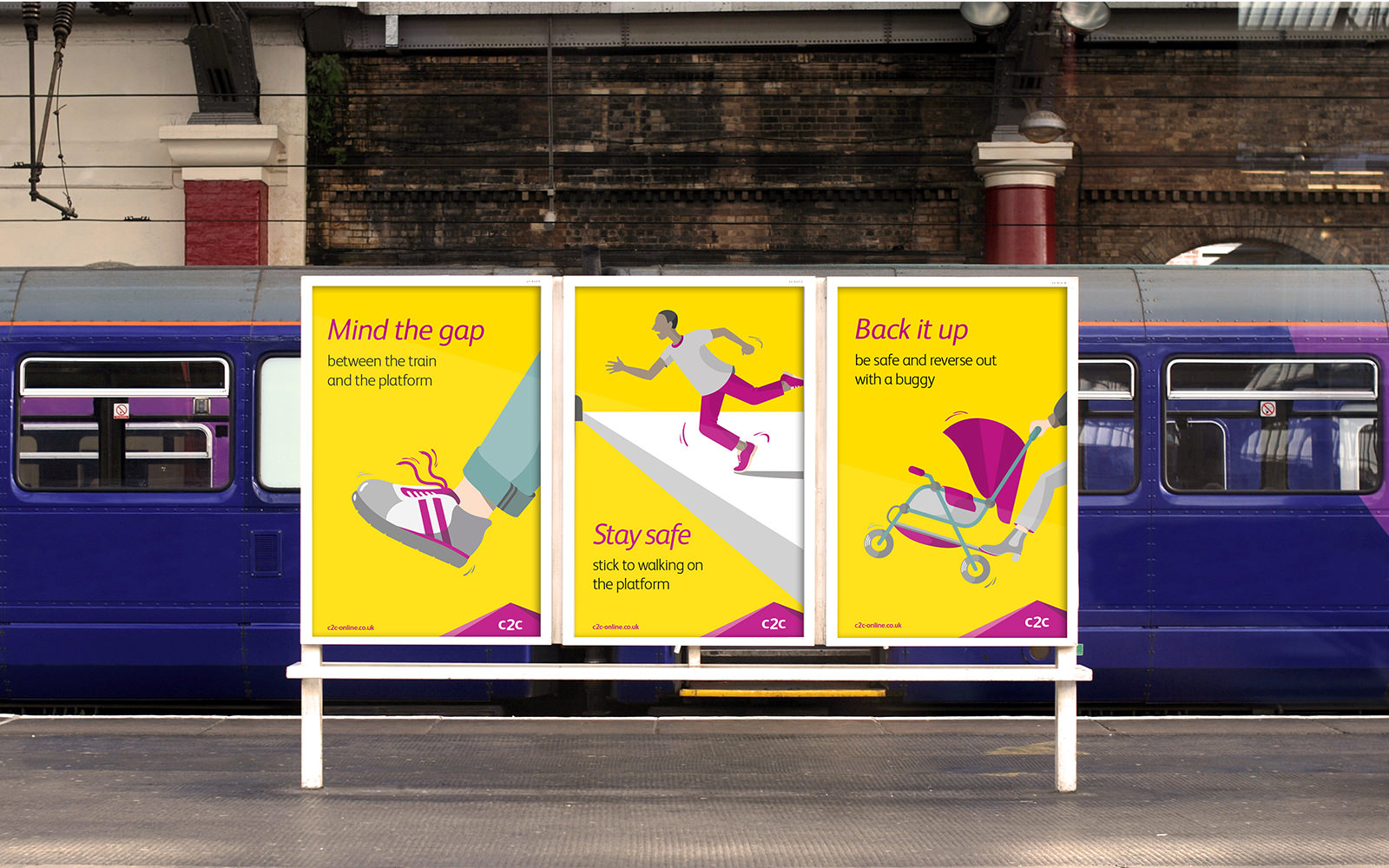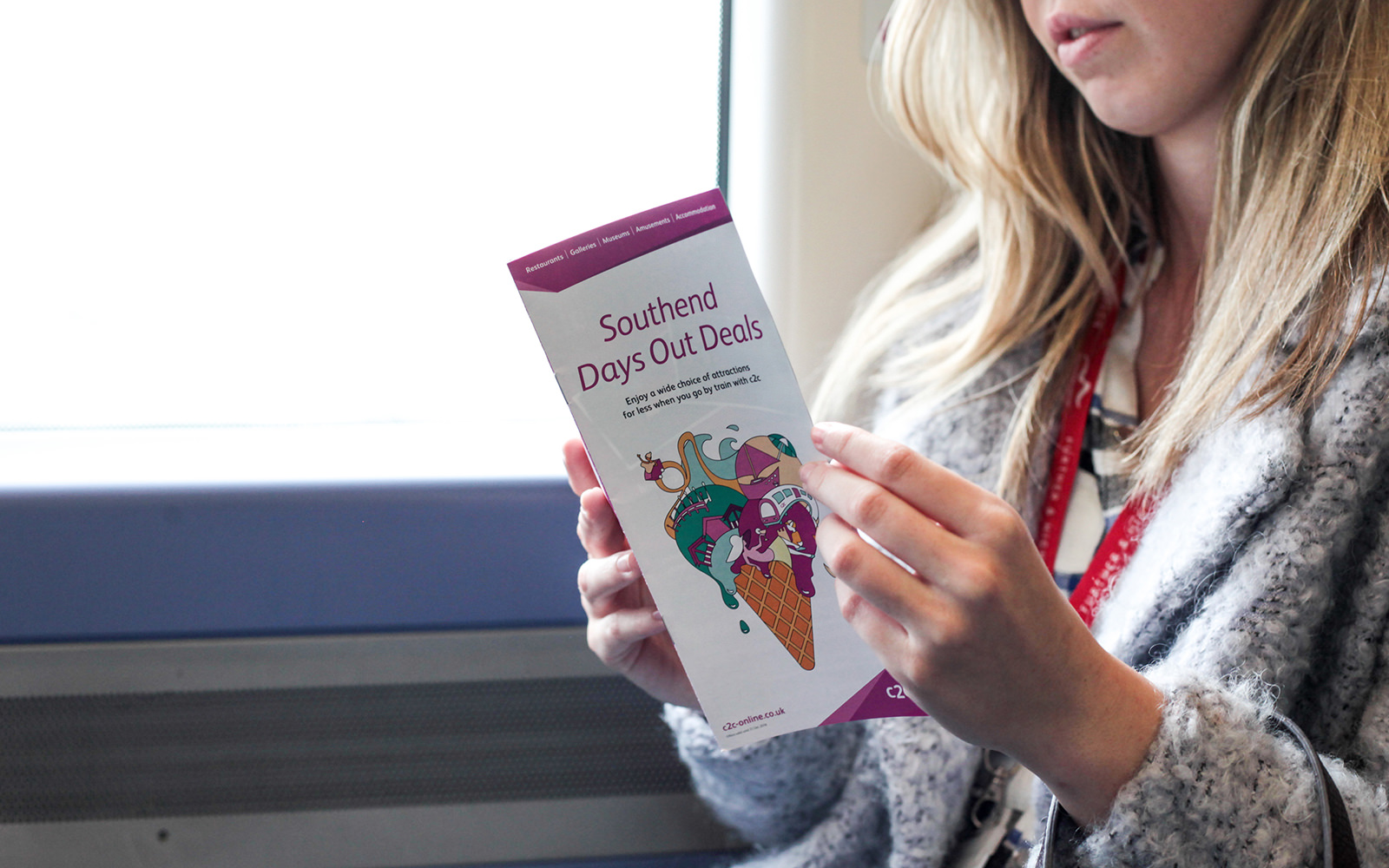 We developed a comprehensive set of brand guidelines that were rolled out across the website, station signage and train livery, complemented by bold, characterful illustrations that brought the brand to life and emphasised the human element of the travel experience.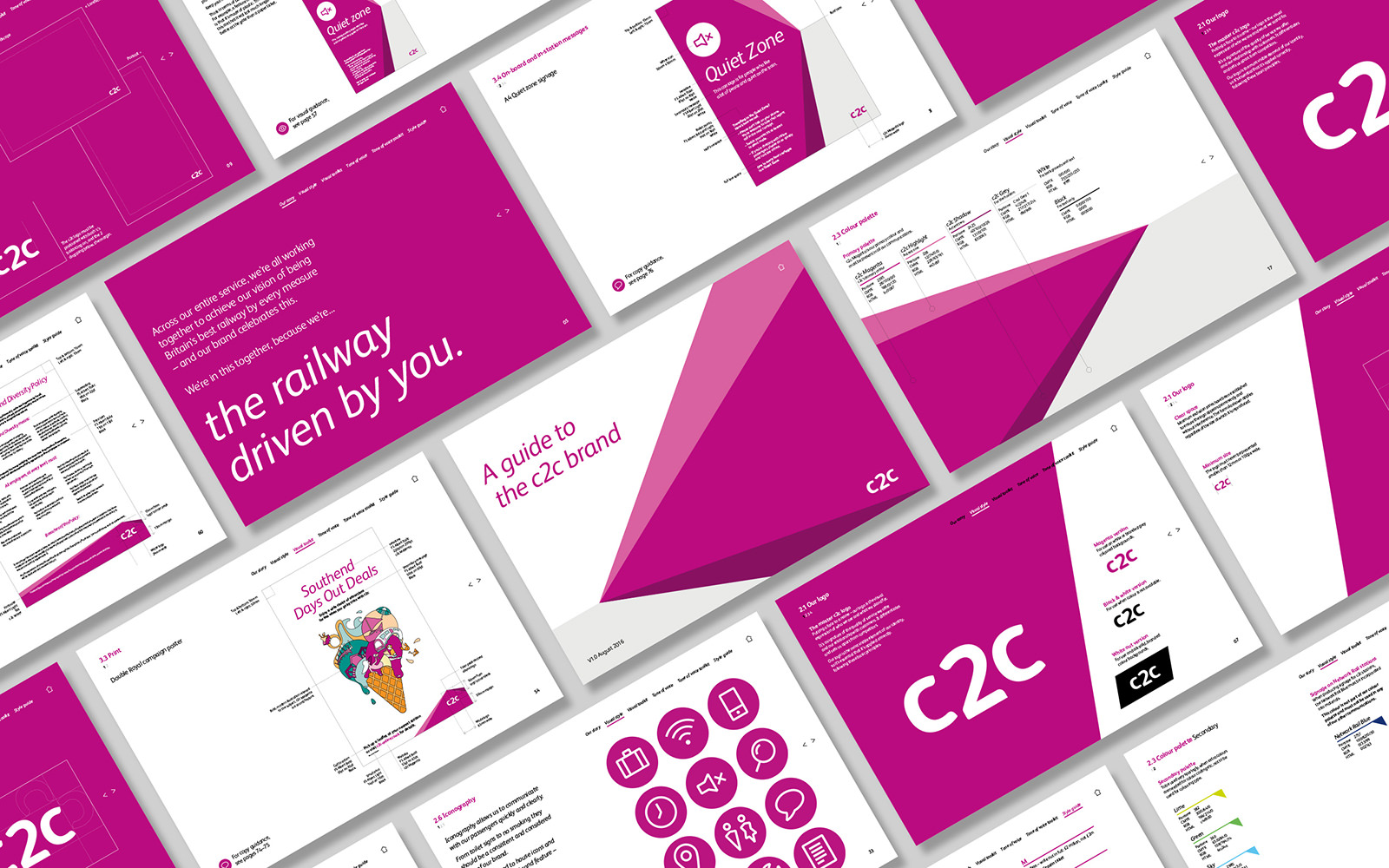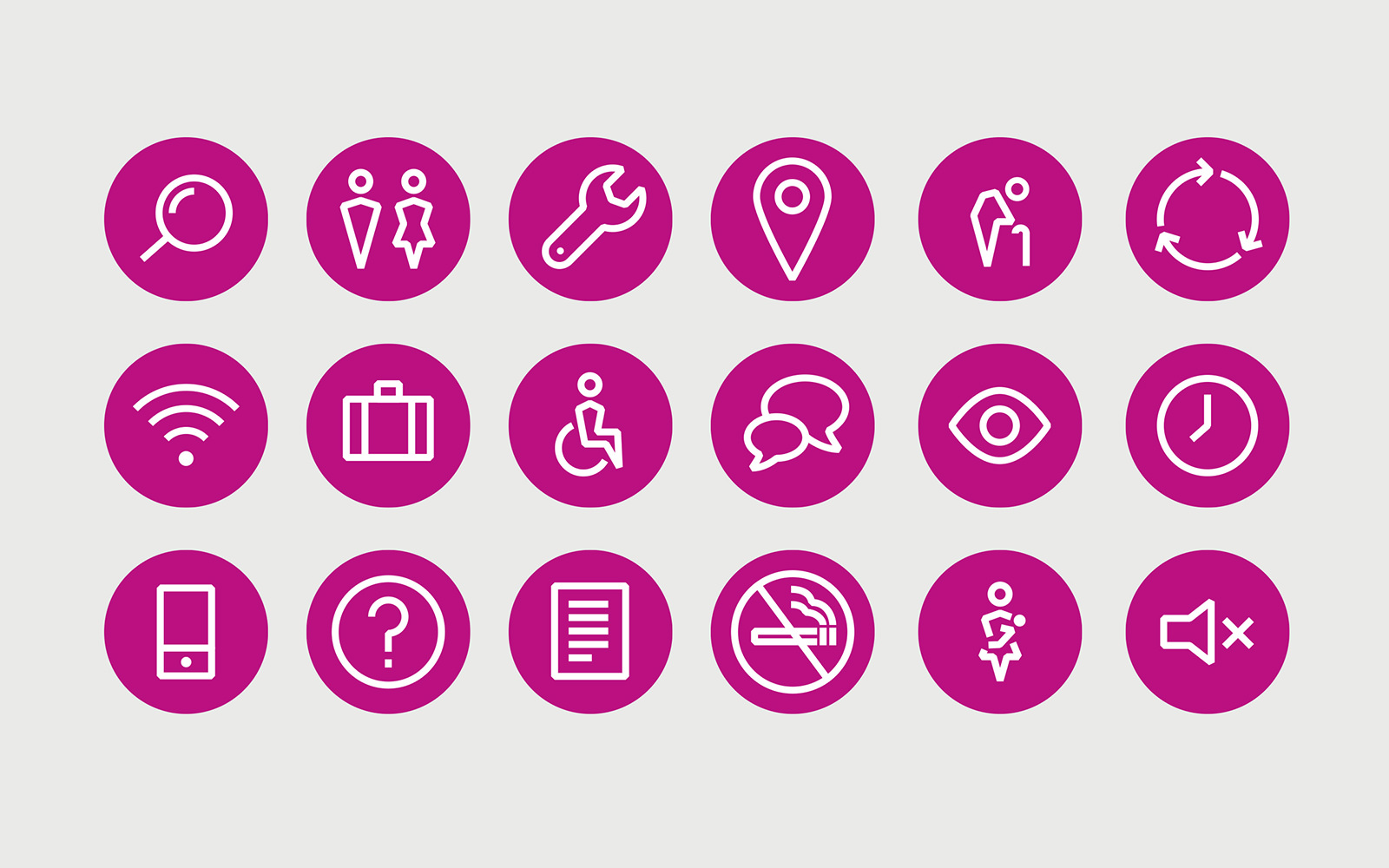 Our brand book, outlining the company's vision, sought to re-energise c2c employees, ensuring the whole team was on track with the brand refresh.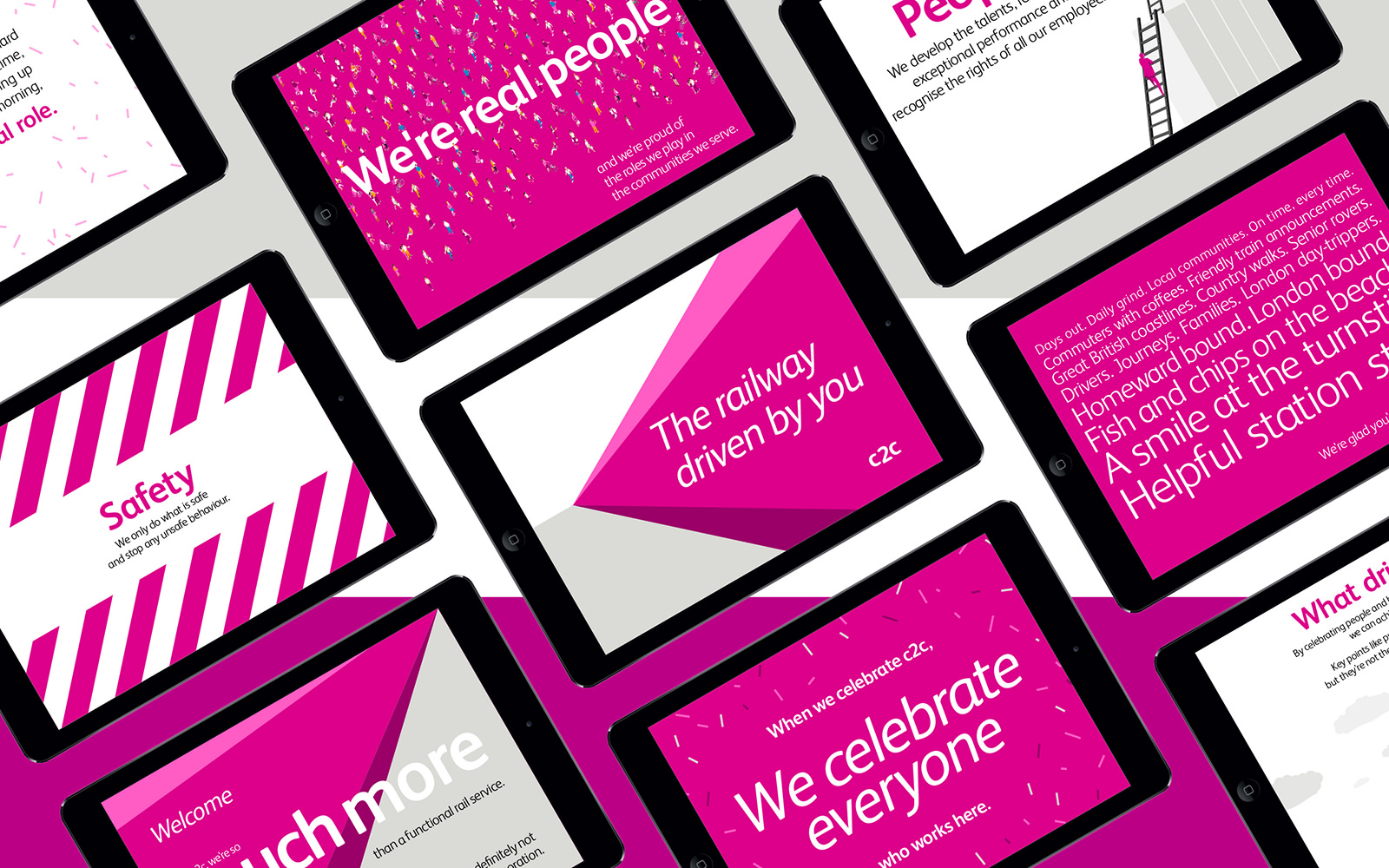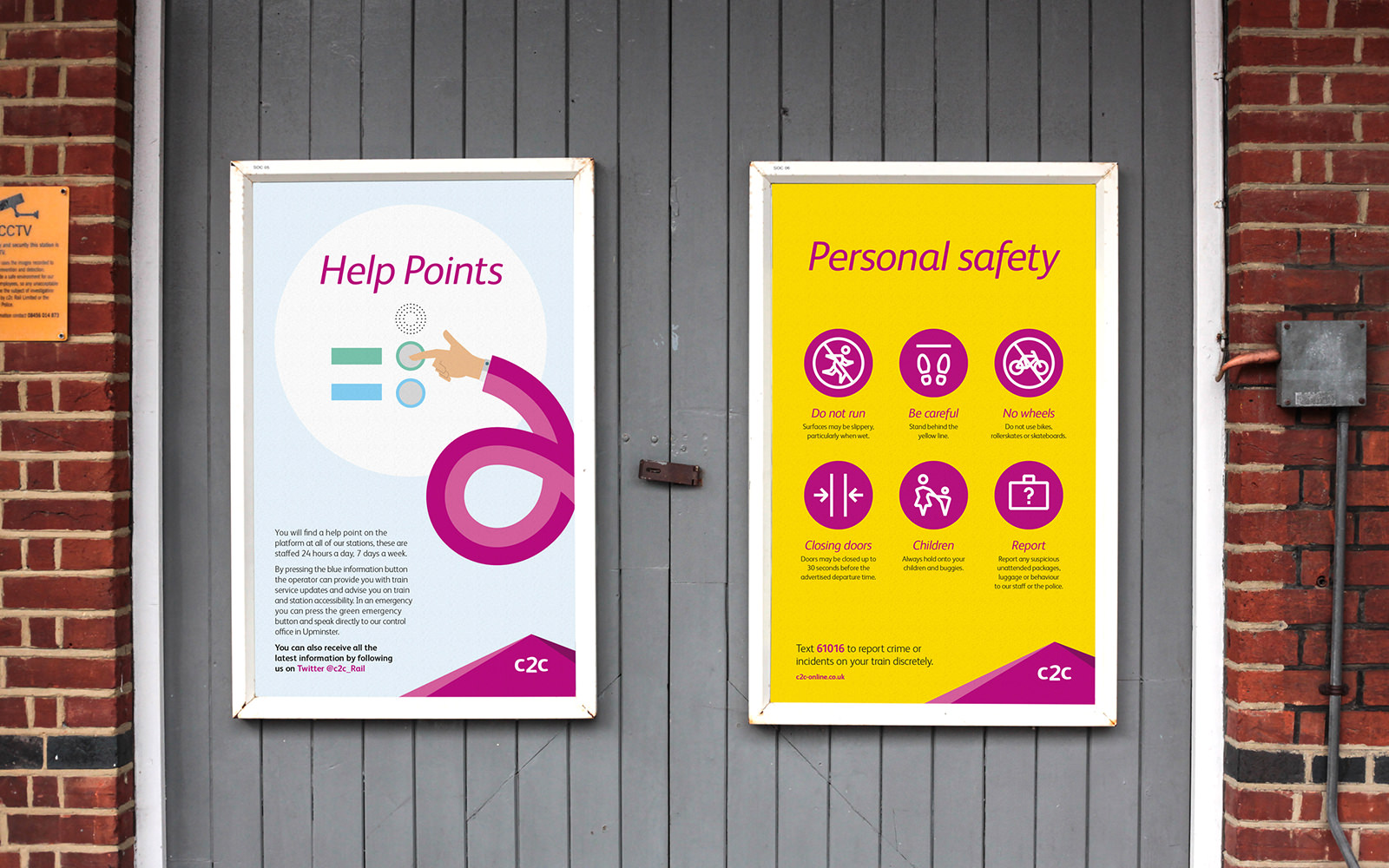 The repositioning placed the customer in the centre of the brand promise, whilst empowering c2c staff in everything they do. Across all comms, our brand activation ensured no stone was left unturned in delivering the railway driven by you.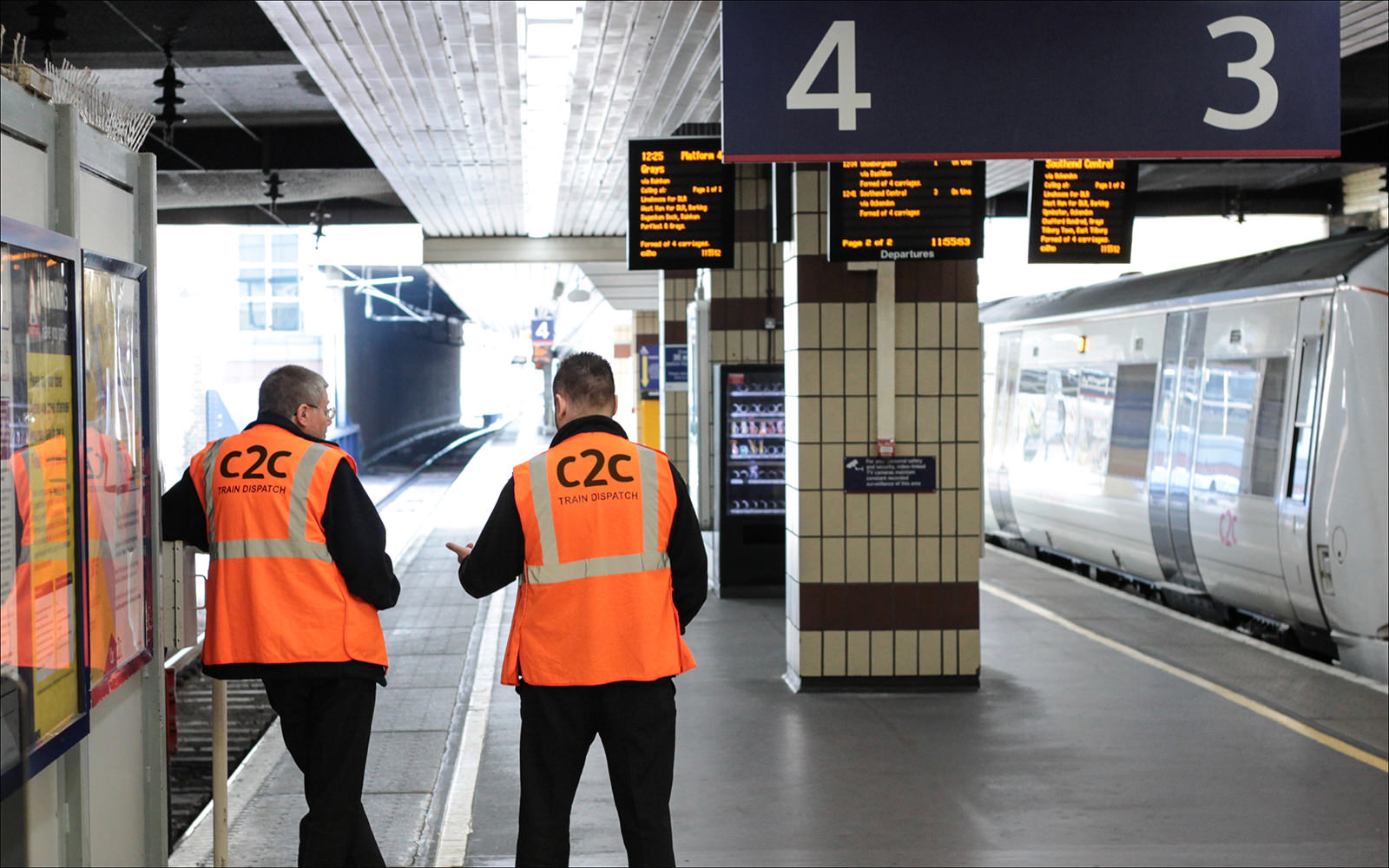 DELIVERABLES
Brand development
Branded materials
Brand guidelines
Illustration
Internal comms
Strategy
Wayfinding