GDST Sutton
Fiercely independent
With a new headteacher joining, Sutton High School wanted to reflect her vision for the school and signal change by evolving their brand. bandstand was asked to help relaunch it with an updated position, look and feel for marketing materials and messaging. The key goal was to increase numbers across the school, and to shift Sutton High from being third or fourth in the considerations of parents and girls to being at the top.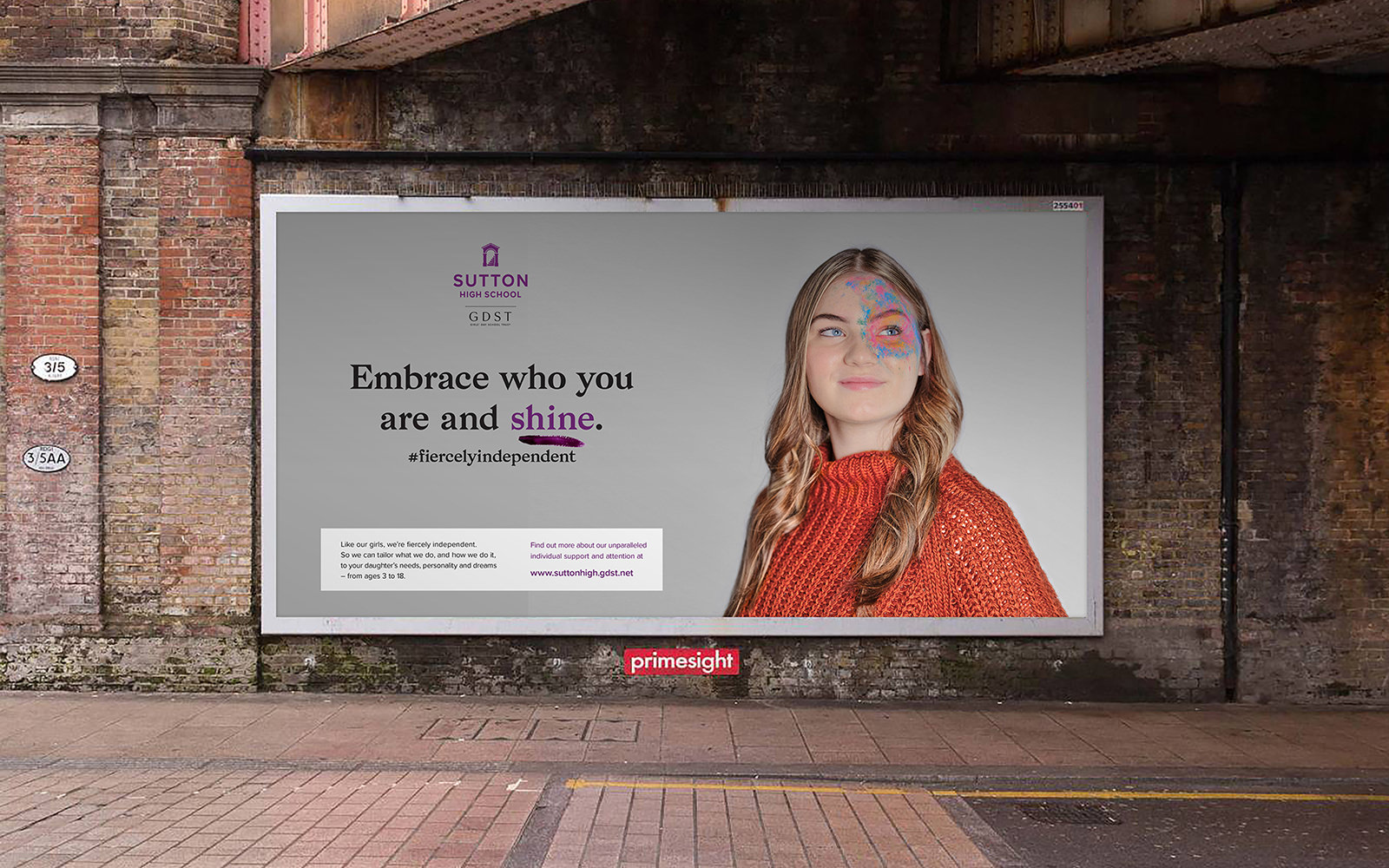 bandstand undertook a wholesale review of the Sutton brand. We needed to develop the brand model, build on the existing platform and craft a bolder, stronger tone of voice. Brand colours already existed, so we allocated each one to a particular year group, creating clear distinction within messaging.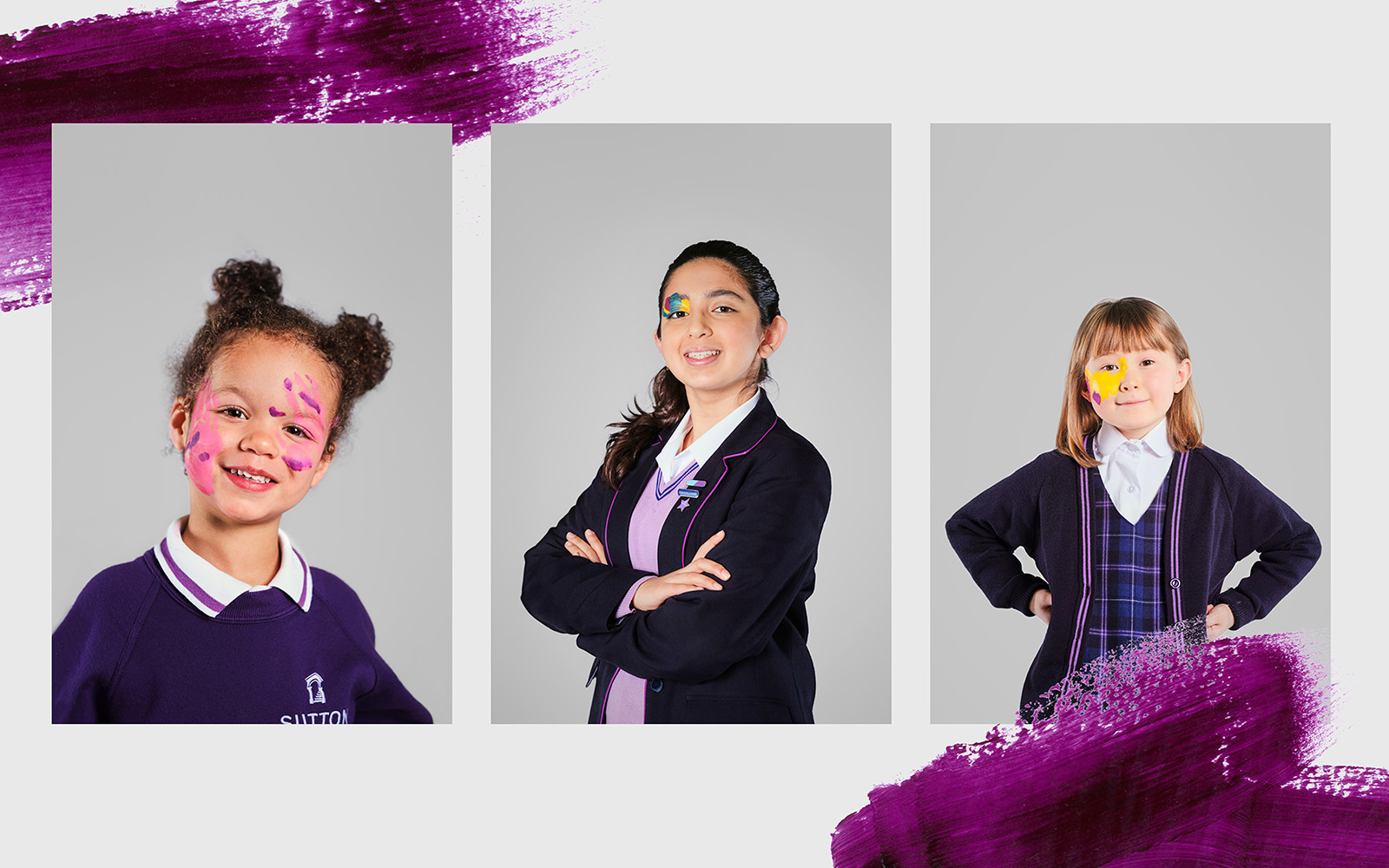 We created the idea of "Fiercely independent". This encapsulated both the school's independence and the fact that girls go there to find their own independence. bandstand organised and managed a photoshoot where each student wore bold face paint, representing their own self-expression, allowing their characters to really shine through. We captured poses that showed confidence, power and independence. The shoot delivered a bank of imagery that GDST Sutton could use throughout all comms.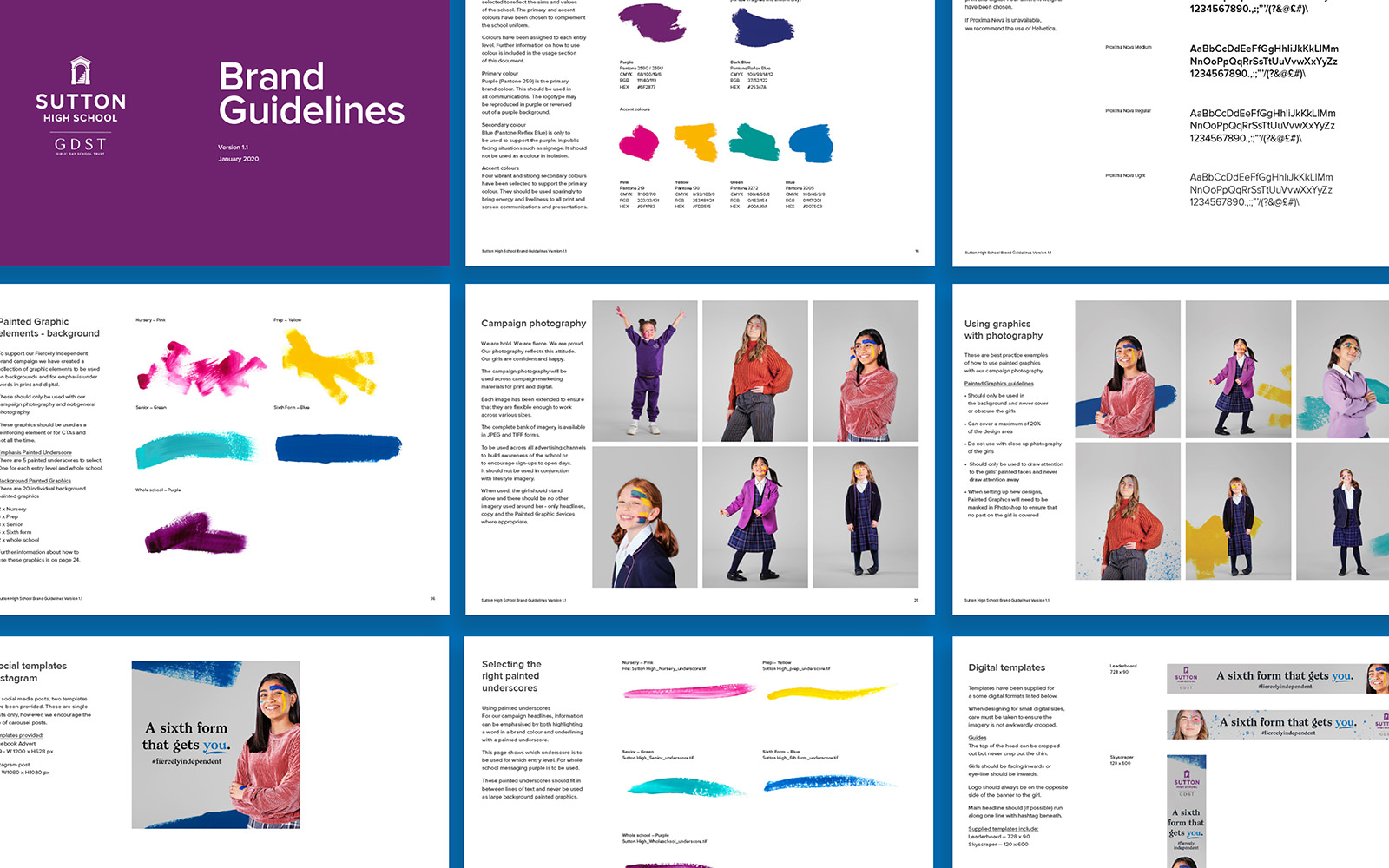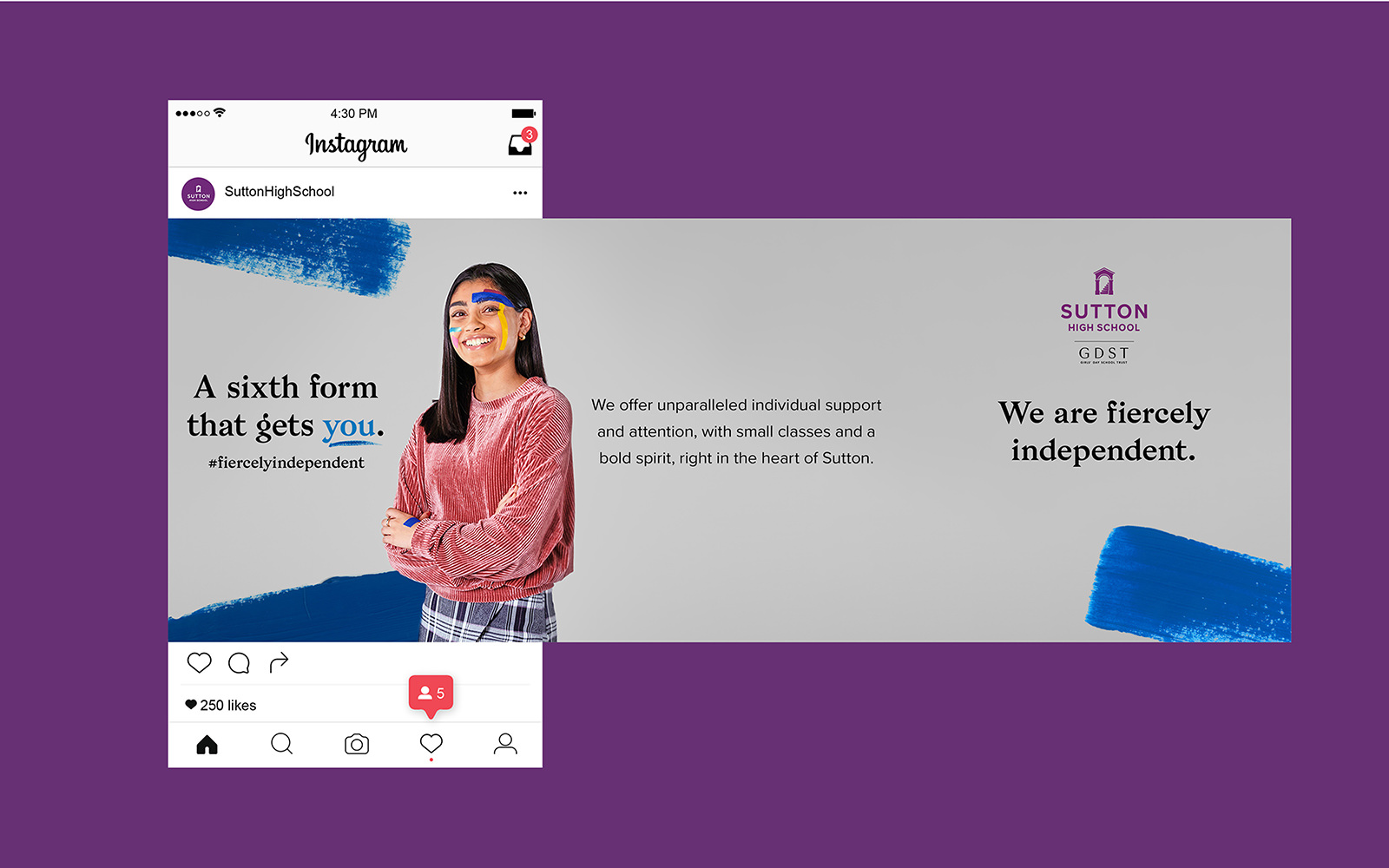 bandstand additionally created a brand toolkit which comprised different elements, including headlines, images and design templates for advertising. They were captured in a comprehensive set of guidelines so that GDST Sutton could adhere to the brand identity when pushing out their own comms.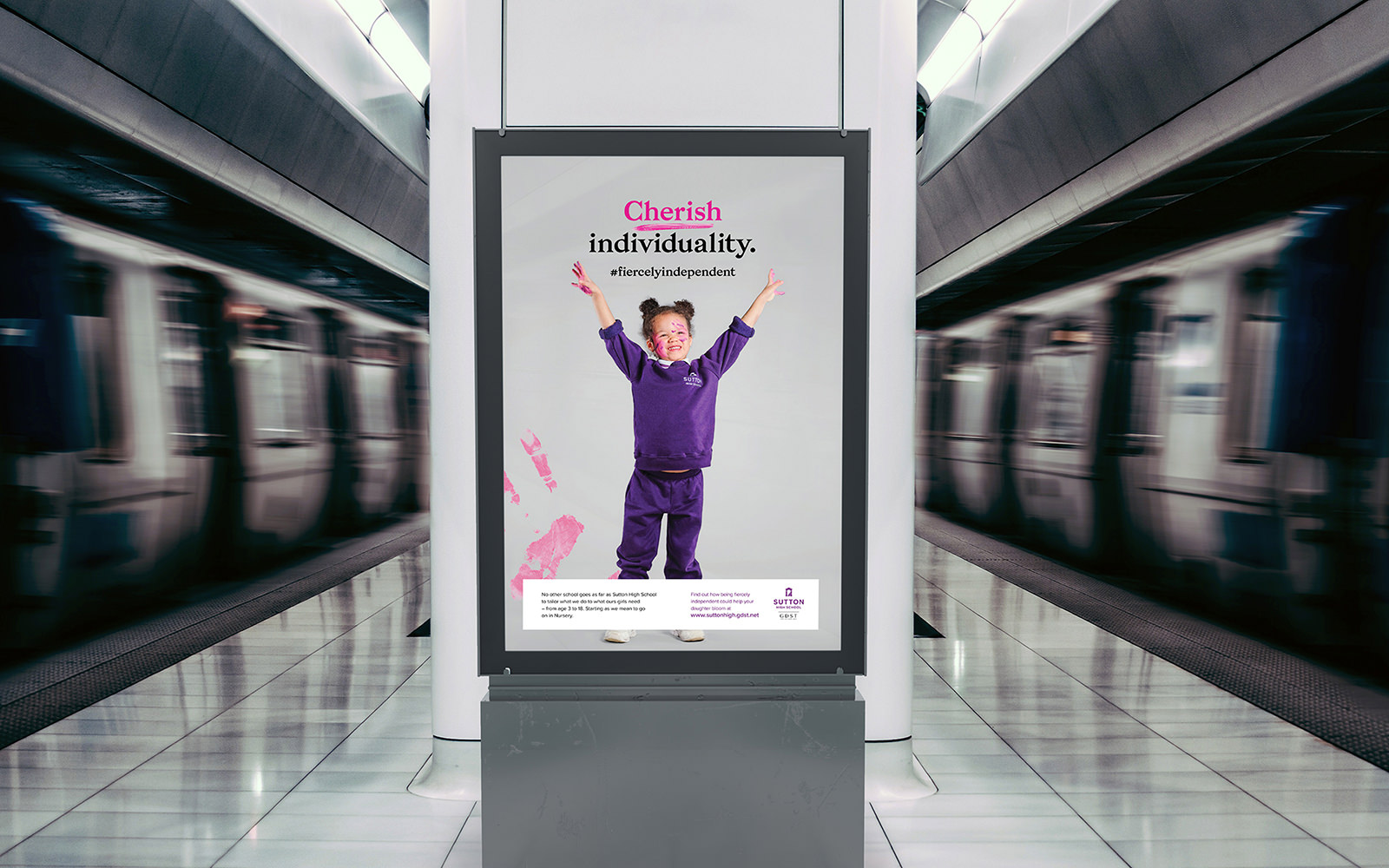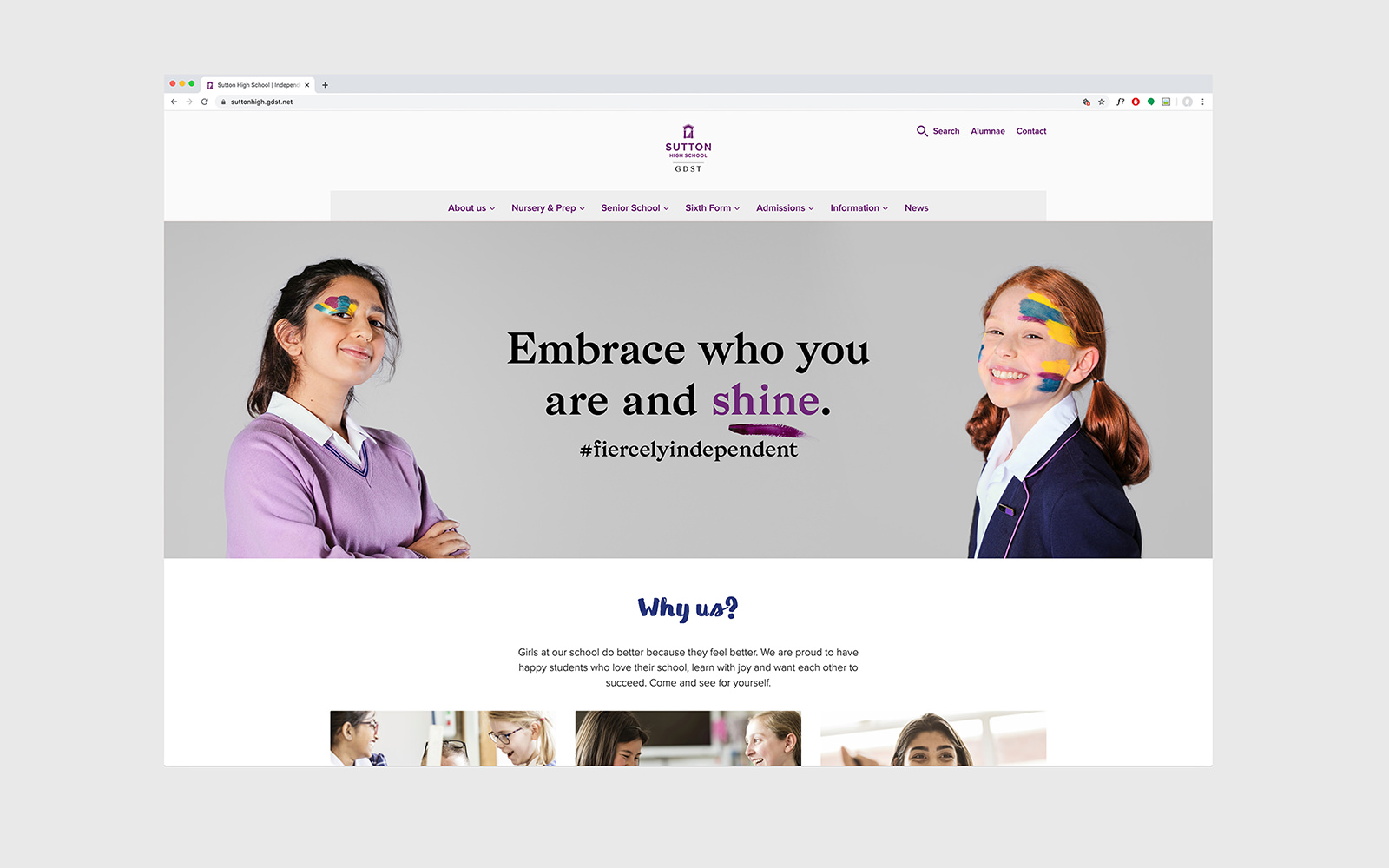 DELIVERABLES
Brand development
In-house production
Photography