Tipi
The Rental Rebellion
Following our rebrand of Tipi, they asked us for a campaign that would educate people about PRS (private rental scheme) and champion Tipi's unique offering, i.e. no agency fees or deposits and add-ons including social spaces, communal kitchens and rooftop gardens.
We wanted to own the concept of PRS and present it as a revolutionary kind of renting that handed control back to the tenant. Bring on the Rental Rebellion.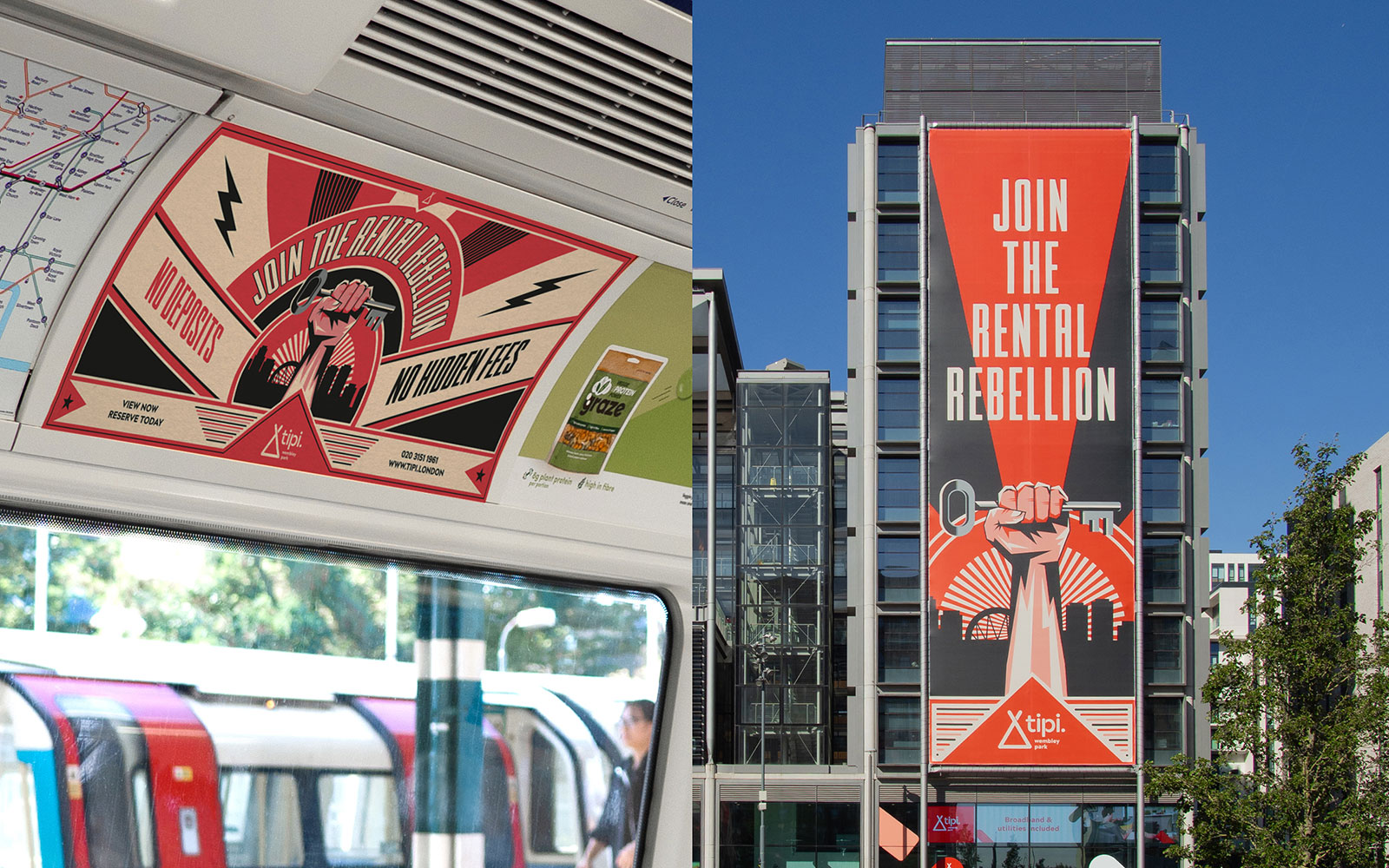 Inspired by Soviet-style political posters, our bold designs included empowering illustrations of hands clasping keys and cash alongside rallying statements and blunt copy about the Tipi offering. Skylines and visual cues to Wembley Park ensured the campaign was also location-specific.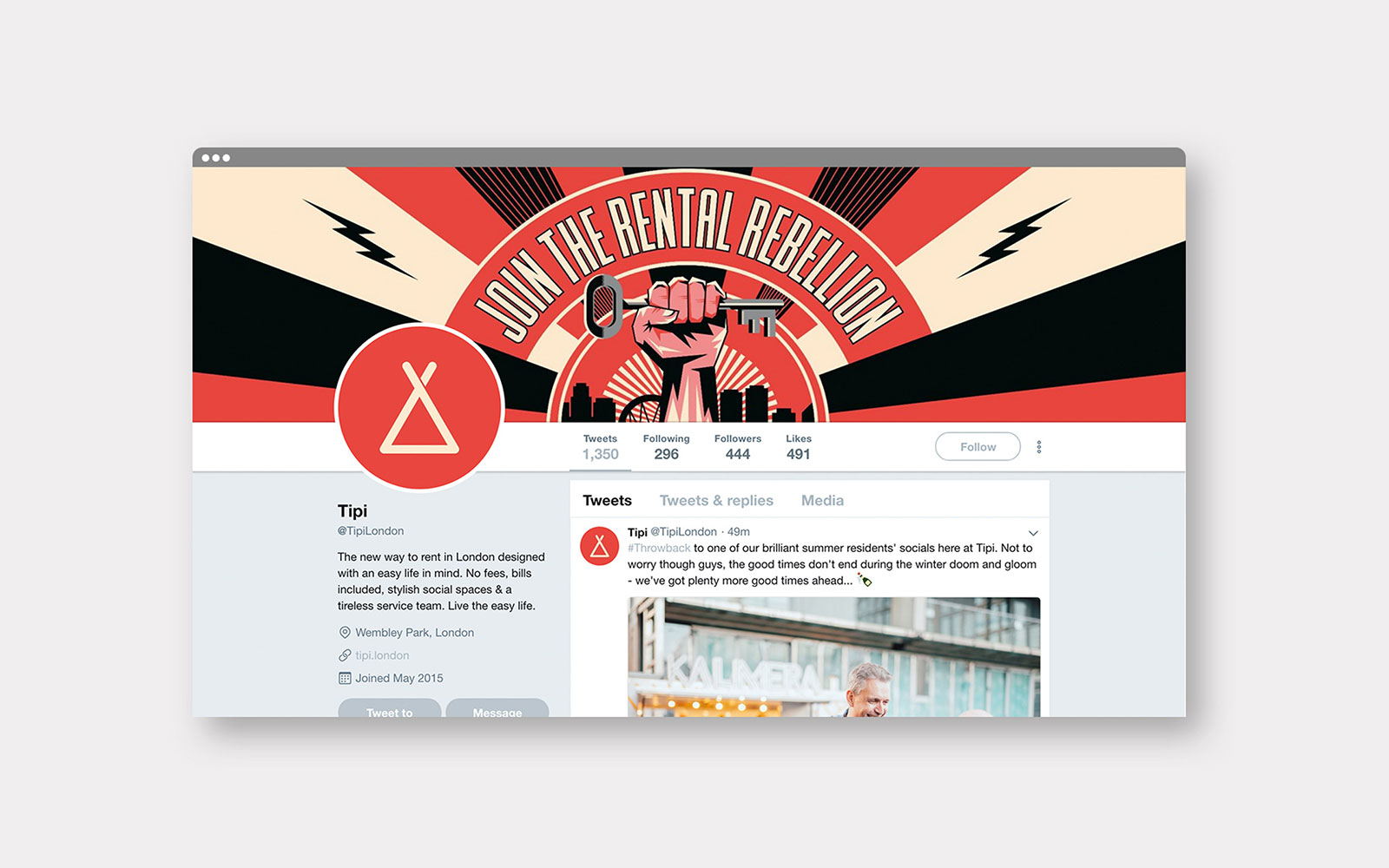 The adverts' boldness was a reaction to ubiquitous run-of-the-mill property campaigns and ensured that it jumped out to Tube-goers among the sea of ads for headache pills and fresh-food deliveries.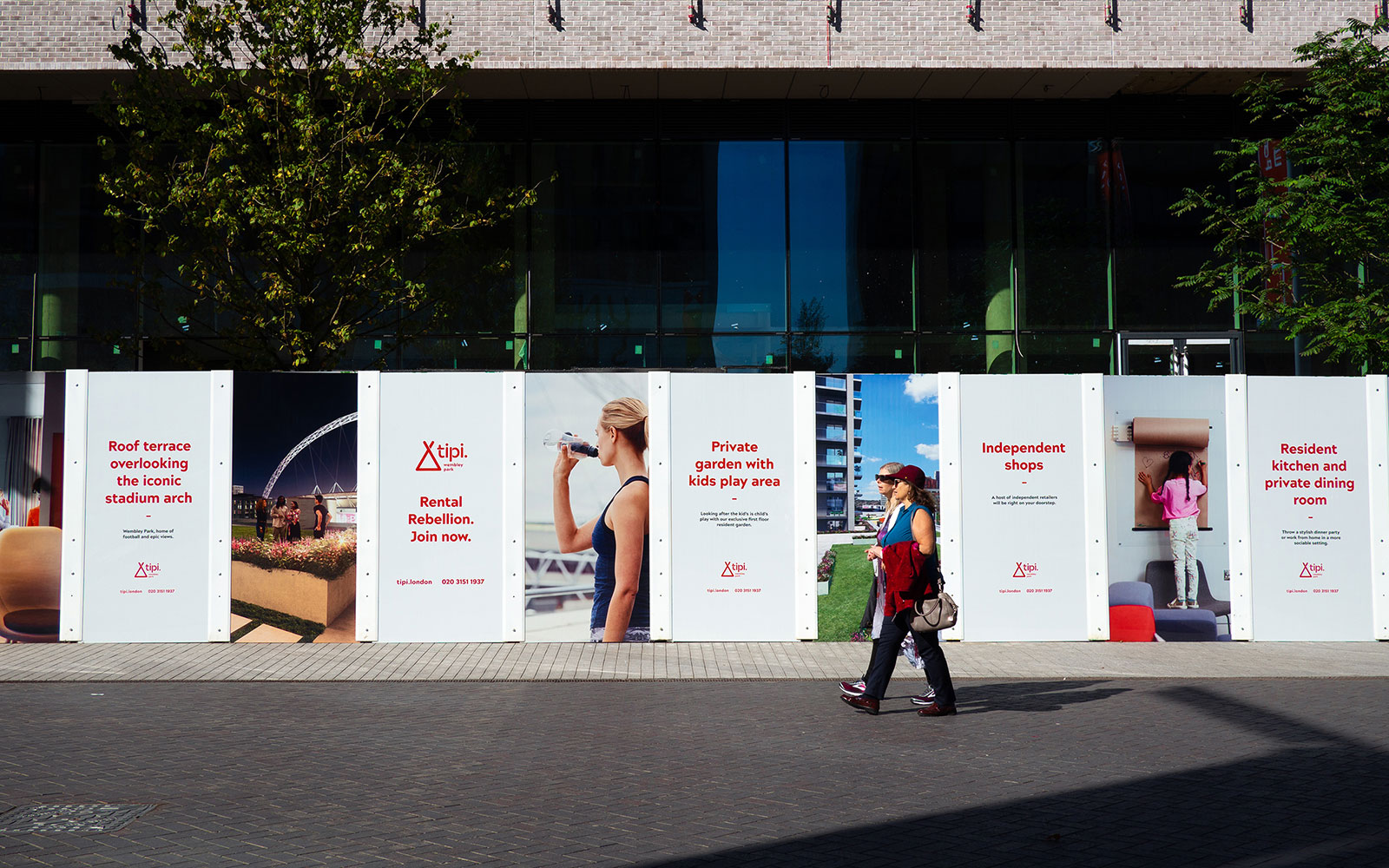 Our ads appeared across OOH, Tube carriage cards, on-site signage, doordrops, digital, social media, Tipi's own channels and an unmissable 100ft building wrap at Wembley Park. Londoners couldn't help but notice the call to join the Rental Rebellion.
DELIVERABLES
Digital advertising
Illustration
In-house production
OOH
Print advertising
Radio advertising
Social media
Wayfinding
DIFFERENT STROKES, SAME FOLKS